The Environmental Protection Agency is considering new regulations that could severely hamper the auto racing industry, according a report from Autoblog.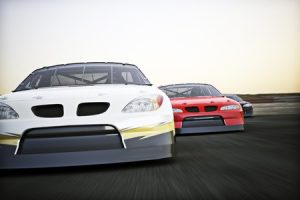 The EPA's proposed rule change would remove a long-standing exemption that allowed people to make modifications to their car's engine for auto racing purposes. Since the passage of the Clean Air Act in 1970, the EPA has not enforced anti-tampering provisions that allowed racing enthusiasts to modify their vehicles, but new language recently introduced would change that.
The proposal affects greenhouse gas emission standards for medium and heavy-duty vehicles. Government officials proposed the rule last July, but the concerning language was included in the middle of another pending rule. It went unnoticed until the period when the public could comment on pending rules closed, but the EPA re-opened the comment period for an additional 30 days.
The EPA is expected to finalize the ruling this July, but it is not expected to go without a fight. Three lawmakers recently sent a letter to EPA Administrator Gina McCarthy to reconsider the proposed rule.
"There are the thousands of racing enthusiasts who own these vehicles and who have had every reason to believe that what they were doing was legal," wrote Rep. Fred Upton, R-Michigan, Rep. Ed Whitfield, R-Kentucky, and Rep. Richard Hudson, R-North Carolina in a statement. "Overnight, these vehicle owners may be considered lawbreakers by the EPA and subject to penalties similar to those Volkswagen now faces."
Consumers spent $36 billion on automotive specialty parts in 2014 – the most recent figures available. Officials with the Specialty Equipment Marketing Association are pushing countermeasures that would carve exemptions in the rule for auto racing, and it remains to be seen whether the EPA will back away from the new proposal or carve out exemptions for racing enthusiasts.
We'll follow this story as it unfolds, and urge our customers to respond during the comment period to let their representatives know how they feel. The SEMA has created a page to help respond – click here to weigh in.