SCS Gearbox manufactures top-quality components specialized to meet the demands of high-performance racing and extreme motorsports, including tractor pulling. Our parts are specifically designed to weather the intense environments of tractor pulling and give you steady, reliable power at each competition. We make each of our quick change gears, transfer cases, crankshaft hubs and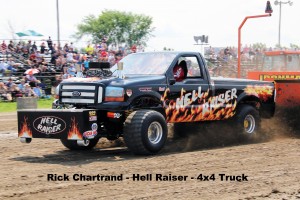 more according to the needs and requirements of the competition. We listen to our customers' needs to create dynamic new pieces that work harder, last longer and give you unparalleled performance. Our FWD truck components are built specially for the weight, lengths and resistance of a tractor pull, giving you added horsepower, extended torque, and greater endurance. Using top-quality materials and innovative machining processes, our components showcase increased durability, lighter weights, added power and more speed than other models. Power your FWD truck with competitive parts. Browse our gears, transfer cases and other parts to get an edge at your next tractor pull. Contact us for more information on any part or specialty machining orders.
Products for Your 4WD Puller
SCS Gearbox, has many items available specifically for your 4×4 Puller. Listed Below are all of the Available Items and their Details. Please Remember to give us a call if you have any questions and we will be Glad to help you out.
Transfer Case Reverser Combo Kits
This Kit Includes:
-12.66 4×4 Transfer Case
– Detached Zero Drag Reverser
-Driveshaft and Driveshaft Shielding per Customer Specs
-All of the Couplers
-3 Sets of Quick Change Gears
-Direct Input and Shielding Bells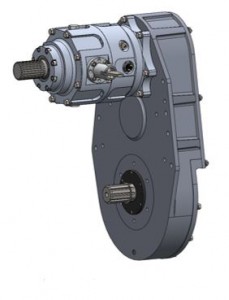 This Kit Includes:
-12.66 Magnesium 4×4 Transfer Case
-Attached Zero Drag Reverser
-Driveshaft and Driveshaft Shielding Per Customer Specs
-All of the Couplers
-3 Sets of Quick Change Gears
-Direct Input and Shielding Bells
Axles
Solid Axles, 2-1/16-32 Spline
Gun Drilled Axles, 2-1/16-32 Spline, Saves 5.5 pounds per foot
21 1/2″-25″

26″-32″

32″-36″

36″-41″
Dana 80 Axles
Dually Length

Single Wheel Length

35 or 37 Spline
F-106 Replacements
300M, 19 or 34 Spline, up to 41″ in Length
Aluminum Hubs
Front Hubs With Brakes
F-106 Aluminum Front Hubs with Rotor, Caliper, Pads, & Caliper Mount, Stock Wheel Location
Rear Hubs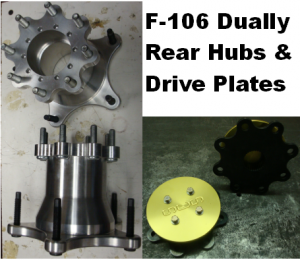 8 Lug F-106 Aluminum Rear Hub, Stock Location

F-106, with 3/8 & 7/16 Drive Plate Bolt Pattern

F-106, with 6 Lug Flange

F-106, Stock Location

F-106 Dually Rear Hub
Transfer Cases
12.66 Aluminum
12.66 Magnesium
Transfer Case & Reverser Kits
12.66 with All in One Reverser.

12.66 with Zero Drag Reverser
Transmissions
Twin Counter Shaft Single Speed, Bell Mount or Mid-Mount, 1 ¾-27 In & Output
Twin Counter Shaft 2 Speed, Mid Mount, 1 ¾-27 In & Output
30-Series with Reverse, 1 3/4-10 Output, Neutral switch & Reverse switch included, Input Length per customer, 1 3/8-10 Spline in stock, Pilot ID per customer
30-Series with Reverse, 2 1/16-32 Output, Neutral switch & Reverse switch included, Input Length per customer, 1 3/8-10 Spline in stock, Pilot ID per customer
Twin Countershaft Single Speed With Reverse, 2 1/16-32 Output, Neutral switch & Reverse switch included, Clutch Brake Optional, Input Length per customer
Twin Countershaft Single Speed With Reverse, 1 3/4-10 Output, Neutral switch & Reverse switch included, Clutch Brake Optional, Input Length, Spline, & Pilot ID per customer