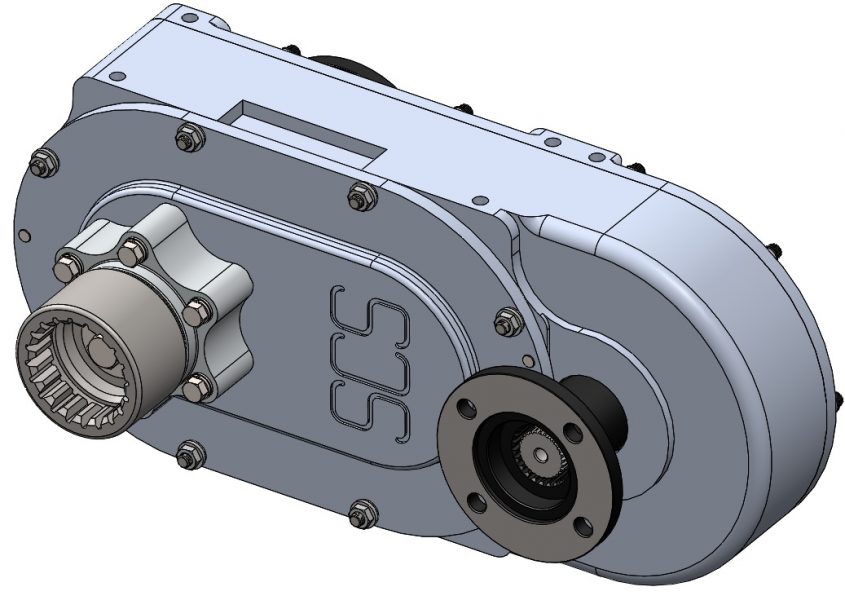 The folks at SCS Gearbox know how to make a high-performance transfer case, and our straight thru transfer case is no exception. This compact little unit weighs just 90 lbs and has a 10.66″ center line and a billet aluminum case. Clockable left and right top side mounting gives you maximum ground clearance and compound quick change gearing gives you a range of gears from 2.6 overdrive to 3.6 underdrive.
COMPACT UNIT, 10.66″ CENTER LINE, 90 LBS
BILLET ALUMINUM CASE
CLOCKABLE LEFT AND RIGHT TOP SIDE MOUNTING TO MAXIMIZE GROUND CLEARANCE
COMPOUND QUICK CHANGE GEARING, 2.6 OVERDRIVE TO 3.8 UNDERDRIVE
Click the links below to view images, parts drawings, dimensions, and exploded views.