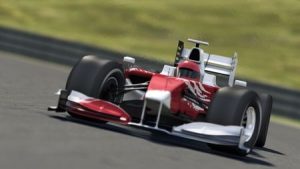 After four decades under the leadership of British business magnate Bernie Ecclestone, Formula One has a new chief executive with big plans for the sport's future. In addition to revitalizing some of F1's most famous races in Western Europe, chief executive Chase Carey would also like to bring a new race to the streets of America as well.
Formula One has struggled to remain profitable in recent years, even in some of its most loyal European markets. Many people, including Chase Carey, have blamed F1's waning popularity on Ecclestone's unwillingness to adapt to the 21st century media landscape. Now, with a veteran Fox executive at the helm, F1 is poised to make some significant changes.
"We would like to add a destination race in the U.S. in a location like New York, L.A., Miami, Las Vegas," said Carey in a recent interview. "We think we can create something that will be a really special event. Obviously the U.S. is all upsides for us. We haven't invested in the way we need to build the U.S. market."
In addition to adding new races, Carey and his team are also implementing a number of changes to the structure of the sport that are designed to make it more exciting for modern audiences. These changes include running wider tires on cars and adding more opportunities for overtaking in races. Ultimately, Carey would like to make F1 races highly-anticipated destination events for their host cities. Hopefully before too long, one of these cities will be found right here in America.
Stay tuned for more updates from your source for rugged, high-performance transfer cases, transmissions and more—SCS Gearbox