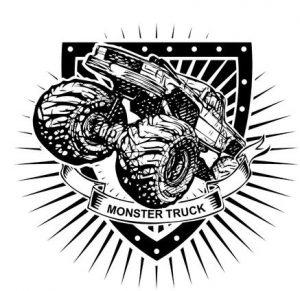 The Grave Digger monster truck has been amazing audiences for more than three decades. However, the most amazing thing about the Grave Digger truck might just be that, somehow, there has never been a female driver who has gotten behind the wheel of it. Every single driver who has ever shown Grave Digger off has been a man. However, thankfully, that just changed thanks to 20-year-old Krysten Anderson.
Anderson just became the first female driver of Grave Digger. Anderson—who is the daughter of Dennis Anderson, the creator of Grave Digger—has been driving the truck as part of the Monster Jam Triple Threat Series. Heading into a recent event at the Golden 1 Center in Sacramento, she said she was thrilled about the history she was making. She also said she felt a certain sense of pride jumping behind the wheel of Grave Digger.
"It took a really long time to get a female in the seat of Grave Digger," Anderson told the Sacramento Bee. "Like 35 years actually, but it feels pretty good to be the first female, I'm pretty proud."
Anderson hasn't taken the responsibility of driving Grave Digger lightly. She spent months training for the opportunity and practiced driving the truck regularly before she ever performed live. She also obviously spent a lot of time around the truck growing up, and she has worked to learn more about it inside and out. It has solidified her as a part of Grave Digger's history, and it has added a new wrinkle to the truck's story for many fans. Now, Anderson is hoping she can add to the success Grave Digger has enjoyed over the years and put forth some winning performances in it.
"The only thing that makes me nervous," she said before a show in Sacramento, "is losing."
SCS Gearbox loves to see how far monster trucks like Grave Digger have come. We are also excited about the fact that Grave Digger and those who drive it continue to make history. If you want to make some history of your own by putting together a winning monster truck, we can help. Call us at 419-483-7278 today for all your monster truck parts.