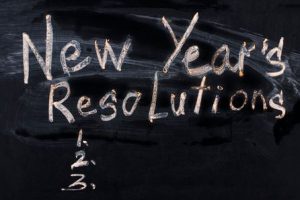 Do you absolutely love things with a motor? Then you should do something to make 2018 extra special. Specifically, you should make a New Year's resolution that will help you show your love for cars while providing you with a brand new experience related to your love for vehicles. There are tons of different resolutions you could make. Let's take a look at a few of them below.
Restore a classic car.
There is nothing quite as rewarding as taking a rundown classic car and restoring it back to glory. Whether you do it alone or work on it with your child, it can be a really great experience. If you have a classic car you've been meaning to get to, what are you waiting for? Resolve to get to it soon. Alternatively, if you don't have one yet, now is the perfect time to find one and put it at the top of your to-do list.
Learn how to race a car on a real track.
There are many people who love cars who are yet to experience what it's like to drive one on a track. You need to do more than just drive fast to race a car on a real track, and by experiencing it for yourself, you will get a new perspective on cars as a whole. You might even find that you really enjoy racing cars and want to continue to do it in the future.
Buy a car you've had your eye on for years.
There are myriad reasons not to buy a new car. Maybe you have other expenses you think you should tackle first. Maybe you're planning for the future and don't want the added expense. Nevertheless, life is too short to deprive yourself of the things you love most. If you really want to buy a car, there's always going to be a reason not to do it. Do it anyway and make the most of the opportunity.
SCS Gearbox can help you live out some of your car fantasies. From providing you with the parts you'll need to rebuild vehicles to providing you with the equipment that you'll need to race them, we have plenty of items in stock that can help you carry out your New Year's resolution. Call us at 419-483-7278 today to place an order.